Are you ready to dive deep into the road map with ease, love, support, healing energy & a private sisterhood?!
Awesome!!
During our 3 Months together, starting Monday February 25, you'll learn lessons, receive healing energy and be supported as you:
1) Love Yourself
2) Heal Your Past
3) Love Your Partner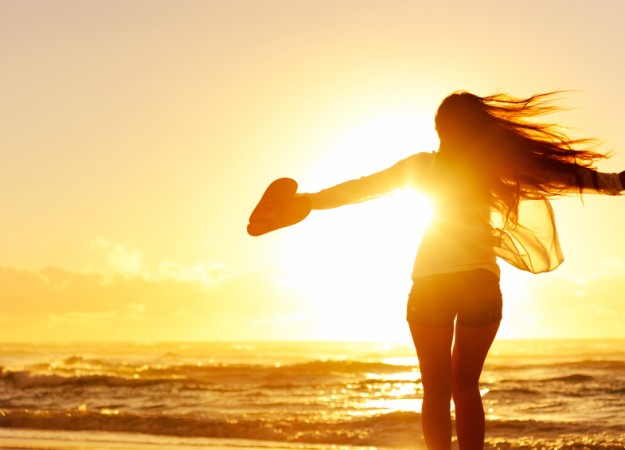 LOVING YOURSELF is about truly loving yourself unconditionally! This includes:
~ Self – Care Rituals
~ Sexual Self – Care Practices
~ Positive Body Image & Mindset
~ Self – Esteem & Self – Confidence
~ Connecting to Your Divine Feminine Energy
~ Exercises to Deepen Your Pleasure & Orgasm
HEALING YOUR PAST is unique to your journey and it can range from clearing negative belief systems or frameworks that no longer serve you to clearing the trauma of sexual abuse, molestation, harassment, etc. This involves:
~ Inner Child Work
~ Forgiveness Work
~ Clearing Old Identities & Limiting Beliefs with ThetaHealing
~ Energy Work for Your Body with Reiki & Sound Healing
~ Releasing Baggage around Masturbation, Pleasure, Sex
LOVING YOUR PARTNER can be done with your boyfriend/ husband or these tools can be learned to ensure your next relationship is healthy <3 This includes:
~ Checking In
~ Open Communication & Understanding
~ Creating a Conscious Relationship
~ Deepening Intimacy & Connection
~ Expanding You Pleasure, Orgasms & Bliss Together
Benefits
Group support for 3 months – PLUS private FB community
Accountability to achieve your goals
Objectivity in seeing your patterns and blocks
Closing the gaps between where you are and where you want to be
Expertise to form new healthy habits
Committed to moving your life forward!
Results
Move towards your more joyful, blissful, pleasurable & orgasmic life quickly!
Clear the limiting beliefs that have been holding you back
Lower stress, worry and overwhelm – More Peace, Freedom & Joy!!
More time for yourself, your true passions and your ideal relationships
Love yourself, self-care habits
Positive mindset (quieting the ego/ negative voice in your head)
Raise your vibration to attract more of what you want in your life!
Increased BLISS!!
If you're ready for your BLISS NOW you can secure your spot with the first month's payment of $333! The 2nd month's $333 payment will come out on March 25 & the 3rd on April 25.
If you'd prefer to pay in full it's $888 and you SAVE $111!
If you'd like to pay in full we can do credit card, or e-transfer to Laura@CoachLauraMcPhee.com, or PayPal https://www.paypal.me/CoachLauraMcPhee/888
If you'd prefer the monthly payments we can do Visa, Mastercard or American Express
*All prices are in Canadian Dollars
Email me at Laura@CoachLauraMcPhee.com or send me a Private Message on Facebook to take your next step forward & begin your blissful life!
Be one of the FIRST 5 ladies to enroll and you'll receive BONUS SUPPORT!!
You'll have private WhatsApp (free texting/ voice memo) support from me to ask questions & get customized guidance & healing downloads <3
I'm so excited to support you on your journey and see the incredible bliss you create!!
Program Details
All group calls will be on Monday nights at 8:00 AST / 7:00 EST live on Zoom & the recordings will be available after
You will have 1 private 1 hour session with me for Reiki, ThetaHealing or coaching (or an intuitively guided blend for your highest and best good!)
Email me at Laura@CoachLauraMcPhee.com or send me a Private Message on Facebook to take your next step forward & begin your blissful life!
Do you need 1 on 1 Support on Your Journey?!
I have 5 spots open for private 1 on 1 clients and would love to discuss this with you to ensure it's the right fit in a complimentary 30-60 minute Clarity Call! You can book it by clicking here <3