Welcome to your happy, healthy and fulfilling life!
I love empowering women through self-love and care to get to their dream happy lives!!
I specialize in helping people pleasers, perfectionists and workaholics lead happy healthy and fulfilling lives. When you shift your mindset and change your limiting beliefs you can form new habits that consciously create the life of your dreams. You are able to set and achieve your goals so that you can continue to be the best version of yourself. You are able to have the freedom to relax and enjoy your life to the fullest!
ABOUT ME
I am a Happiness Coach & Healer. I am super passionate about being the best version of myself – happy, healthy and fulfilled and helping others do the same ♥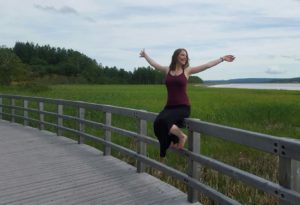 I'm excited to help you on your journey ♥
All sessions are done through Zoom (video conferencing)
Clarity Call 
In this free, no obligation video call we will talk about what you want to get clear on, your dreams and goals as well as what's preventing you from getting there (your subconscious limiting beliefs).
If we're a great fit to work together to move you forward on your journey to your dream happy life, we'll talk about how we can get you there!
If we're not, then you'll walk away with much more clarity around your journey and what your next step will be.
ThetaHealing 
Do you find yourself repeating the same negative patterns over and over again? Are you not living the life you want to be?
ThetaHealing allows you to discover your limiting beliefs and change them quickly. You will be able to see the changes immediately so that you can be living your happy, healthy and fulfilling life now! Change your beliefs to change your life!!
Coaching Sessions 
Personalized coaching to fit exactly where you are at in your life right now. We will discover what is holding you back from where you want to be and move you towards your dream life that you deserve to be living. When you say YES! to your best life now you will be opening the door to it!! I will be there to guide you on your path, provide you with the tools and strategies you will need along with the accountability to ensure you get there. I will be your biggest cheerleader and cannot wait to see you shine!