Welcome to Your Pleasurable & Prosperous Life!
Laura McPhee is a Joyful Goddess – Speaker, Healer & Coach who loves supporting coaches, healers, and heart-centered entrepreneurs to increase their impact and income!
Her specialty is clearing the limiting subconcious beliefs that have been holding you back so that you can align fully with your hearts desires & manifest them into your reality with ease, speed, grace, joy and love.
She LOVES celebrating clients WINS such as:
First sale after a long 'dry spell'
First PACKAGE Sale Ever
First $2K month
First $3K+ month
First $5K+ month
First $10K month
First $15K+ month
First $20K+ month
She's passionate about empowering female leaders to serve from an overflowing cup with lots of pleasure! 
When you shift your mindset and change your limiting beliefs you can form new habits that consciously create the life of your dreams. You are able to set and achieve your goals so that you can continue to be the best version of yourself. You are able to have the freedom to relax and enjoy your life to the fullest!
ABOUT ME
I am super passionate about being the best version of myself – happy, healthy and fulfilled and helping others do the same ♥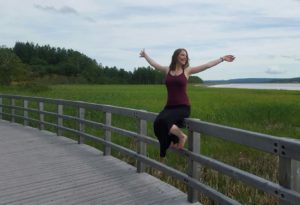 I'm excited to help you on your journey ♥
Pleasured & Prosperous Soul Aligned Strategy Session! 
In this complimentary video call we will talk about where you currently are, what you desire, your dreams and goals as well as what's preventing you from getting there.
If we're the best fit to work together to support you in moving forward on your journey to your dream life, we'll chat about how we can get you there!
If we're not, you'll gain much more clarity & understanding around your journey, the #1 thing holding you back and what your next steps can be!
All sessions are done through Zoom (video conferencing).