Laura McPhee is a Happiness Coach & Healer who loves empowering women to live their dream happy lives through self-love & care!!
She typically specializes in helping people pleasers, perfectionists, caregivers and workaholics let go of the stress, worry, overwhelm, limiting beliefs and baggage that's been holing them back so they can live their happy, healthy, fulfilling and abundant lives.
Happiness Coaching is a form of Life Coaching where Laura uses her knowledge from the Strategic Intervention Core 100 Training Program from Robbins Madanes Training to help her clients achieve greater happiness, success, and better relationships. 
Laura has three ThetaHealing Certifications including Basic DNA, Advanced DNA, and Manifesting and Abundance. ThetaHealing works with your Theta brainwave which is directly connected to your subconscious mind. Of your entire brain's capacity around 5% of it is conscious – where you are desiring your happy, healthy, fulfilling & abundant life, which is just the tip of the ice burg. The other 95% is just beneath the surface, your subconscious mind. It's been formed since you were born and has been influenced by your parents, friends, family, teachers, society, etc. so unfortunately we've all picked up junk like stress, worry, overwhelm, fears, lack mentality, etc. In ThetaHealing we close the gap between where you are and where you want to be by clearing what is no longer serving you from your subconscious mind/ old blueprint.   
Laura also has her First and Second Degree Reiki Certifications.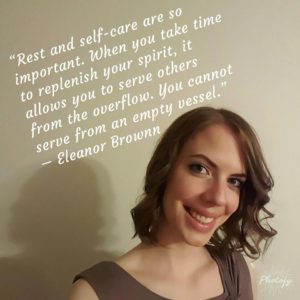 Laura has been passionate about self-improvement, growth and personal development for over 7 years. She has read over 40 self-improvement books including popular titles such as:
The 7 Habits of Highly Effective People

How to Win Friends and Influence People

The Happiness Project

The Power of Habit

The Four Agreements

The Secret

Men Are from Mars, Women Are from Venus: The Classic Guide to Understanding the Opposite Sex

The Five Love Languages: The Secret to Love that Lasts

You are a Badass: How to Stop Doubting Your Greatness and Start Living an Awesome Life & You are a Badass at Making Money

Eat That Frog!: 21 Great Ways to Stop Procrastinating and Get More Done in Less Time

The Gifts of Imperfection: Let Go of Who You Think You're Supposed to Be and Embrace Who You Are

Loving What Is: Four Questions That Can Change Your Life

Think Better, Live Better: A Victorious Life Begins in Your Mind

The Power of Vulnerability: Teachings of Authenticity, Connection, and Courage

Big Magic: Creative Living Beyond Fear

The 5 Second Rule: Transform your Life, Work, and Confidence with Everyday Courage

The School of Greatness: A Real-World Guide to Living Bigger, Loving Deeper, and Leaving a Legacy

The 5 Second Rule
Laura has taken courses on Building Self-Confidence, Building Assertiveness Skills and Personal Breakthroughs for Women. She has also attended other self-improvement workshops and events including Tony Robbins' Unleash the Power Within, where she walked on hot coals to earn the title Fire Walker. She immediately invested in Mastery University and experienced incredible shifts during Life & Wealth Mastery that she is passionate about sharing.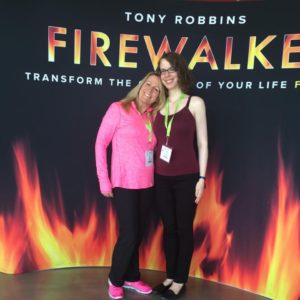 Laura is an expert in how to help people pleasers, perfectionists and workaholics because she was one and has gone through what her clients are experiencing so she understands their pain points and how to help with the necessary strategies, tools, techniques, modality and tips. During her own journey she utilized counselling, life coaching, ThetaHealing, courses and self-improvement books to create a happy, healthy and fulfilling life for herself. She is now passionate about helping others do the same so that they do not needlessly suffer and can begin living the happy lives they deserve. Laura helps her clients shift their mindset and let go of their limiting beliefs so that they can form new habits and consciously create the life of their dreams. She helps them set and achieve their goals so they can be the best versions of themselves and enjoy their life.
Laura's mission is to be the best version of herself and help others do the same!